TUITION WAIVER INFORMATION: The SEHD may provide tuition waiver assistance of 30% or 60%, based on eligibility/depending on the applicant's qualifications. With the current 2022-23 UM tuition of $2,310 per credit plus fees, students enrolled in the 30-credit MSED in Special Education program who were offered a 60% tuition waiver, can earn this UM SEHD degree for approximately $27,720 (not including UM fees).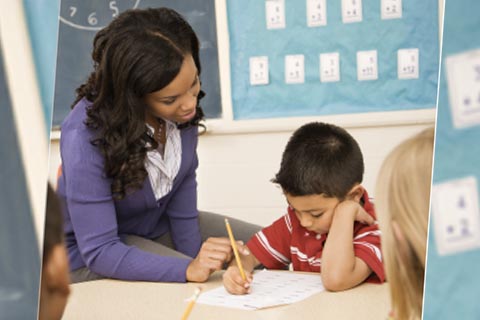 The University of Miami Department of Teaching and Learning, consistently ranked among the top graduate programs in curriculum and instruction by Academic Analytics, is seeking qualified applicants for its Master of Science in Education (M.S. Ed.) degree with a concentration in Special Education.
This degree prepares individuals to work with students with disabilities in collaborative school environments. The course of study consists of 30-36 credits over six terms (one year that includes two summers). The program accommodates both working teachers and individuals seeking initial teacher certification in special education.
The initial certification option includes 6-credit hours of student teaching including related Florida Educator Accomplished Practices support. The State approved program provides competencies for initial certification in K-12 special education with reading and ESOL endorsement.